Bundle and Save: Buy the NIRA Resurfacing Laser and Hyaluronic Acid Serum Together
---
Younger Skin In 90 Days, Guaranteed
Younger Skin In 90 Days, Guaranteed
---
---
"The lines around my eyes were vanishing and puffiness was gone. This worked faster than I could have imagined"
---
"My face has not looked this young or this good in more than a decade. This product was painless and delivered amazing results"
---
"The deep lines under my eyes that I've had all my life were disappearing after 60 days, that's when I got really excited"
---
Dermatologist Treatments vs. NIRA
Dermatologist Treatments vs. NIRA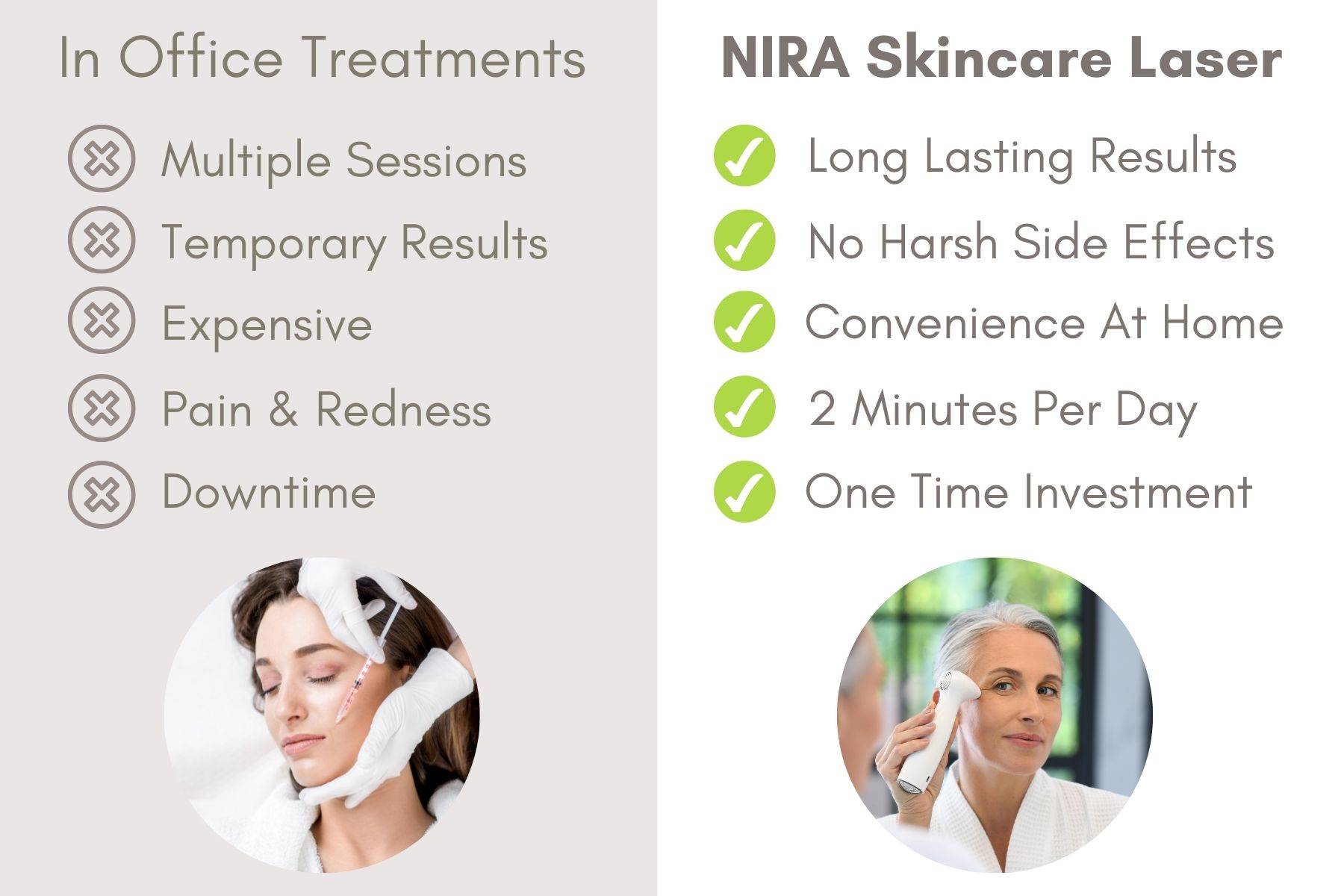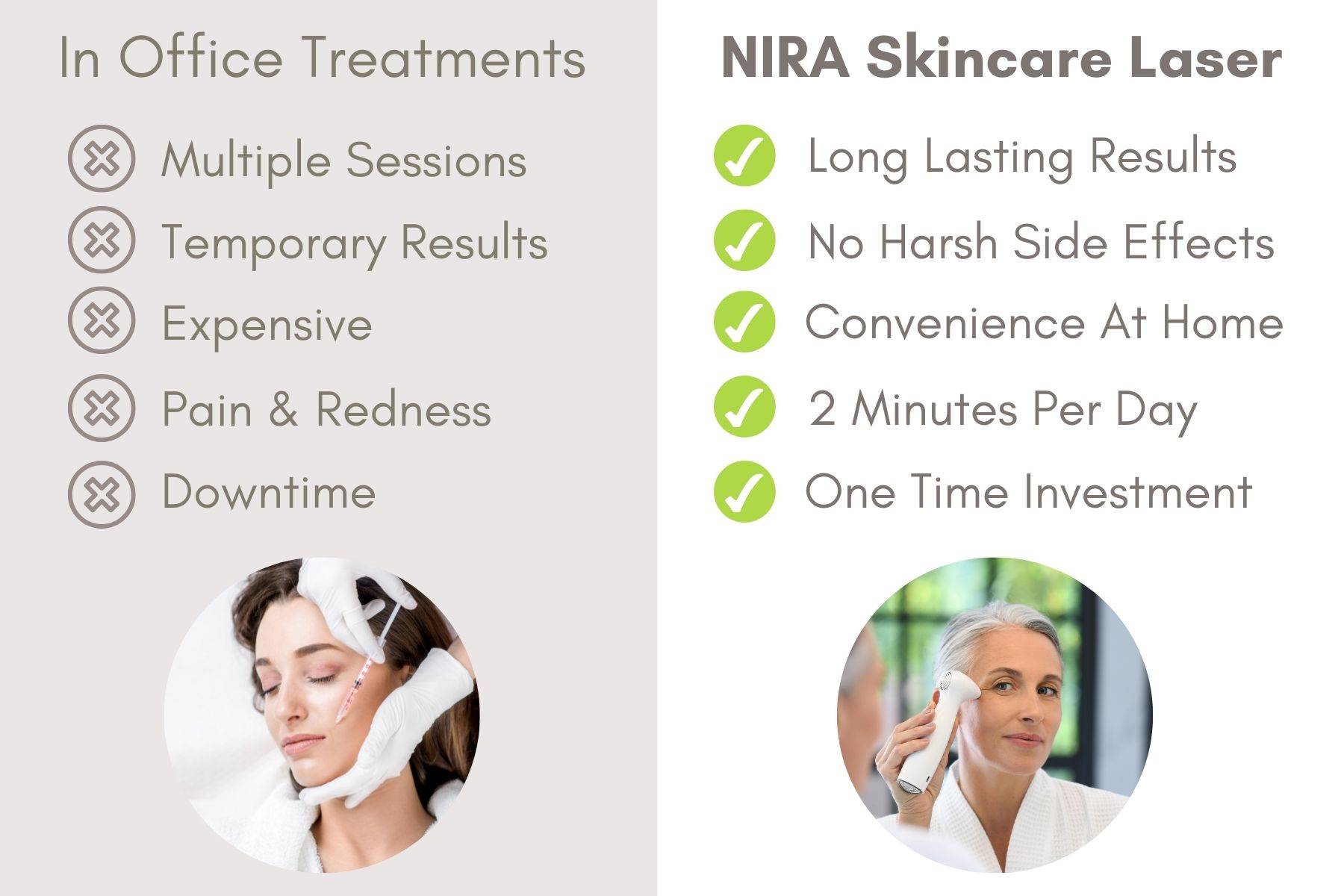 ---
The Best Anti-Aging Technology