Lily
"90 days later I am amazed. Not only because of what I see in the mirror but because of all the compliments I have been getting and all of my friends asking me, when can we get one we need one of these."
Katherine
"My eyebrow and my eyelid are much more lifted. My eyes have a much more open look to them and I really feel like I can smile again and know that I am going to look great in the pictures."
Irene
"People think I look 20 years younger. I often get asked if I am 35, mid 30's because it really works. I am living proof."
Customer Reviews
05/22/2020
Peter S.
United States
I recommend this product
So Soft
Leaves my skin feeling very soft
ZA
05/19/2020
Zainab A.
United States
05/12/2020
Bonita M.
United States
I recommend this product
Love!!
I have enjoyed using my NIRA this is a game changer.. I love my device and highly recommend to anyone who would like to get rid of those pesky small fine lines. I use mine every night after cleansing my face and drying it. It's best to use the lowest setting once you have adapted to the setting increase after each use. TRUST ME THIS REALLY WORKS!! I am a customer for life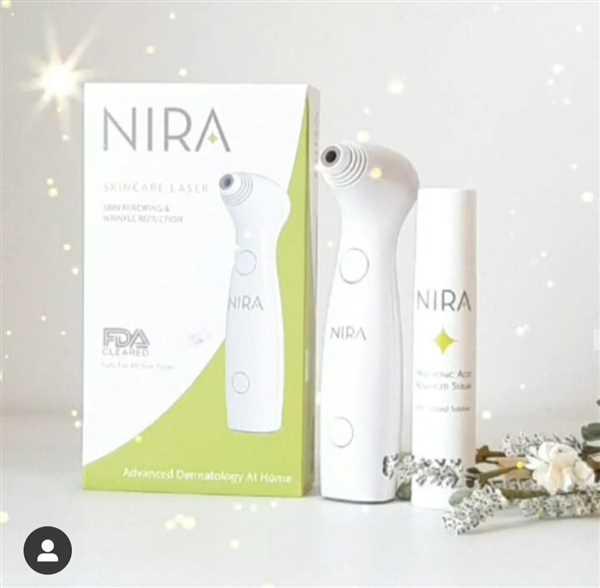 05/12/2020
Anonymous
United States
I recommend this product
a month later
I have been using my Nira in the morning and at night. I'm not sure if it's working yet but will continue to do so as results should not be visible until after 3 months of use. I'm gonna keep on using it with hopeful results soon!
A game changer
I have been using NIRA once a day for just a week and I am so impressed with the results. I am in my early-30s and realized my skin is no longer looking as youthful as it once did. One thing I always prided myself on was the compliments I received on my skin. For the past two years, I have noticed my skin no longer has that "youthful glow" and I am starting to get fine lines. I wear sunscreen faithfully; I have a good skincare regimen filled with serums, masks, cleanser, etc. I take hair, skin, and nail vitamins and drink plenty of water. But nothing has helped reverse the hands of time. Until now. I was on the verge of starting Botox when I discovered NIRA on instagram and I am a believer! It's only been a week, so I can't wait to see how my skin looks in a month!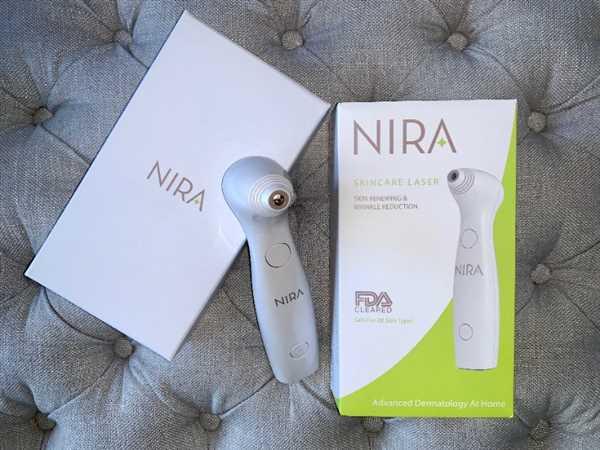 it is easy to use and so far so good
I just started using so far I only see a little difference
Definitely worth it!!
I wish I knew about this sooner! I have been using NIRA for a little while now and I can already feel the difference in my skin (It's getting tighter and firmer). I can't wait until I see the full results after the recommended 60 days. This handy little gadget is extremely convenient, the battery life is amazing and I'm able to complete the cycle after only a few minutes - which is so appreciated being that I'm a busy mom. This NIRA is so user friendly that even my husband has started to use it! We're both starting to see wrinkle reduction which is especially telling since he is of a fairer skin tone and I'm of a darker skin tone. I would highly recommend this product to anyone who wants to see results. It may seem like a big investment now, but that's exactly what it is: an investment in YOURSELF! I have spent many thousands of dollars on skin care products and procedures which haven't yielded me the results that I'm seeing with this NIRA laser - and I'm not even through the entire recommended usage period! If you want to see results with minimal time and effort put in on the daily basis, this is the product for you. So buy it now! You won't regret it!!
04/28/2020
CHERYL H.
United States
Love my NIRA!
Excellent! I love my NIRA.